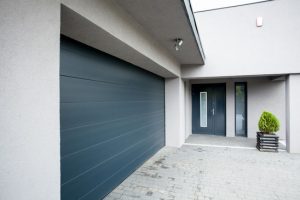 Octavio's Painting, LLC, is a premier residential painting company, providing interior and exterior painting services that increase the value of your home. With our use of high-quality paints and our meticulous attention to detail, you'll be amazed at the way a new paint job can enhance the beauty of your home. Whether you need a simple touch-up or a whole house painting, you'll enjoy the competitive rates, comprehensive services and attention to detail provided by Octavio's Painting, LLC. Tell us about your residential painting project—contact us for a FREE quote. We have the best price in town, GUARANTEED! Contact us for residential painting (505) 907-0772.
Interior
You spend a great deal of time in your home—keep it beautiful with interior residential painting services by our professional painters! It's common for interior paint to appear dull or dirty after many years. Old paints don't clean up well, but the new acrylic paints applied by our professional painters is easy-to-clean, making it easy to keep your home's looking perfect for years to come. We provide new acrylic paints in all colors and a variety of sheens, ranging from flat to gloss.
Exterior
When it comes to painting the outside of your home, choosing the right color is paramount, but you also need protective coatings that prevent your home from unsightly damage caused by Albuquerque's harsh desert climate. At Octavio's Painting, our residential painting contractors protect your home with new acrylic paints and elastomeric coatings that weatherproof the exterior of your home, including your stucco and wood trim. Protect the exterior of your home and keep the paint vibrant for years to come.
Specialty Interior Painting Services—Wood Staining, Drywall Repair, Epoxy Flooring
Octavio's Painting is a full-service painting company. Our painting contractors have the experience and equipment necessary to complete even the most complex residential painting projects.