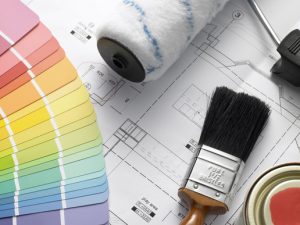 Octavio's Painting, LLC, is home to licensed, bonded and insured painting contractors who have the equipment and expertise to handle every aspect of your residential or commercial painting project. You'll rest easy knowing that our professional painters are handling your project, as we take the time to prepare the site before we begin any work, and clean up after ourselves after we complete our work. Contact us for a FREE quote!
Residential
From simple touchups to new construction projects, our residential painting contractors have everything you need for beautiful, durable interior paint in your home. We begin by carefully masking your floors, fixtures and furniture before applying new, washable acrylic paint with spray and sponges. We can help you decide which colors and sheens are right for your home, and deliver with a vibrant, clean paint job that looks great for years to come.
Commercial
Make the right first impression on your clients and colleagues with neat, clean interior and exterior paint. Whether you need new paint inside our outside of your office, our painting contractors aim to complete your project with as little interruption to the day-to-day running of your business as possible. In addition to commercial painting, our contractors also repair and hang drywall.
Drywall Repair & Replacement
Whether in your home or commercial business, we can perform simple replacements, as well as hang drywall for new construction projects. From start to finish, you can trust our experienced drywall contractors to take care of every aspect of your drywall project, including interior and exterior paint.